B&G MARITIME​
Our History
Jorge's career in shipping spans a lifetime.  He started, at a young age, working as an office boy for a company representing Shipowners in Argentina.
In his early years, he spent time learning and working in various positions prior to becoming a Shipping Agent.  He had the privilege of working for different companies, gaining vast knowledge along the way, working as Ship Operator, Manager and later, Director of a major shipping agency.
In 2003, Jorge opened B&G Maritime in Buenos Aires, and aligned himself with a team of eager and hard working professionals.  In 2008, B&G Maritime expanded, opening its offices in the Port of San Lorenzo.  It was here that Jorge formed a group ship operators, with the focus on having them attending to vessel operations personally, in Upriver ports + various others throughout Argentina + Uruguay.
Throughout the nearly 20 years, B&G has been dedicated to providing excellent service to all of its clientele and continues with the same values and work ethic today.
Furthermore and throughout these 20 years, Jorge traveled extensively, meeting new and old clients, in order to increase the volume of work at B&G and its presence in the global shipping market. Along the way, he met many and made countless memorable connections that he carries with him to this day, as well as having the opportunity to learn 3 different languages.
Thanks to his family and everyone who worked alongside him at B&G, he built a beautiful career.
And his desire to continue to grow and learn daily after almost 50 years in the industry is a testament to his success!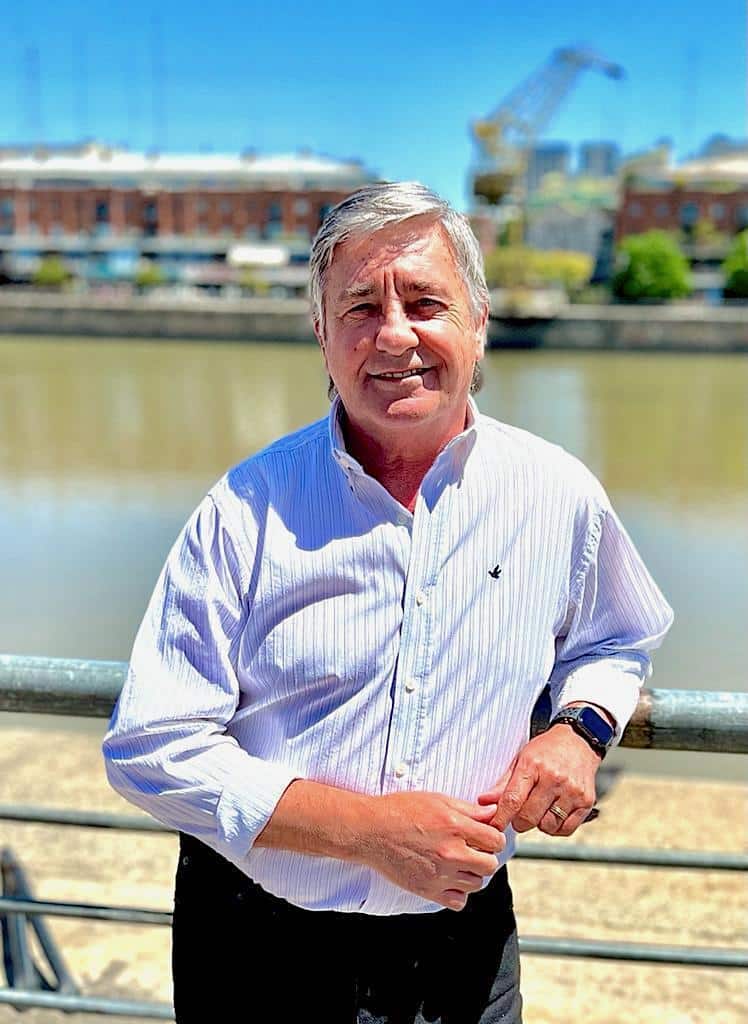 Gabriel entered the shipping industry from a young age, working as a paper boy for a brokerage company in Argentina, Forestchart S.A. During the early years in Gabriel's career he worked in various positions, from operations, to parcel and brokerage services.
In 2006, when he joined the team at B&G Maritime, he opened and headed the commercial/brokerage division.
In the early years at B&G, Gabriel began fixing cargoes with many of the major global grain companies, with great success.
In 2015, Gabriel opened B&G Maritime Inc., a Canadian division based out of southern Ontario, Canada. As Owner/President, he built and oversaw the commercial department in Canada, developed new relationships and strengthened existing ones with key decision makers at several global shipping companies.
Since it's inception in 2015, he succeeded in increasing, vastly, the volume of work while maintaining the exceptional quality of service provided by his team. Throughout his career, which has now spanned 25+ years, he acquired vast knowledge of the shipping industry, specifically in South America.
At present, Gabriel is branching out with projects focused on sustainability and further improving the logistics and profitability of the shipping industry in Argentina. The future, is a vast and exciting unknown, within which Gabriel will continue to grow!
B&G Maritime was established in the city of Buenos Aires in July 2003 by a group of professionals with vast experience in the shipping industry.
The goal was to develop a ship agency in Argentina capable of adapting to this demanding and dynamic market, while providing creative and economic solutions for Shipowners and Charterers alike.
Buenos Aires
Manuela Saenz 323
6th floor – Suite 606 – Dique III
C1107CLA
Buenos Aires, Argentina
+54 (11) 5254-0080
Upriver
Paraguay 1437
1st floor
S2000CWC
Rosario, Argentina
+54 (11) 5254-0081
Ontario
1100 Burloak Dr
3rd floor – Suite 300
L7L 6B2
Burlington, Canada
+1 (289) 962-6165